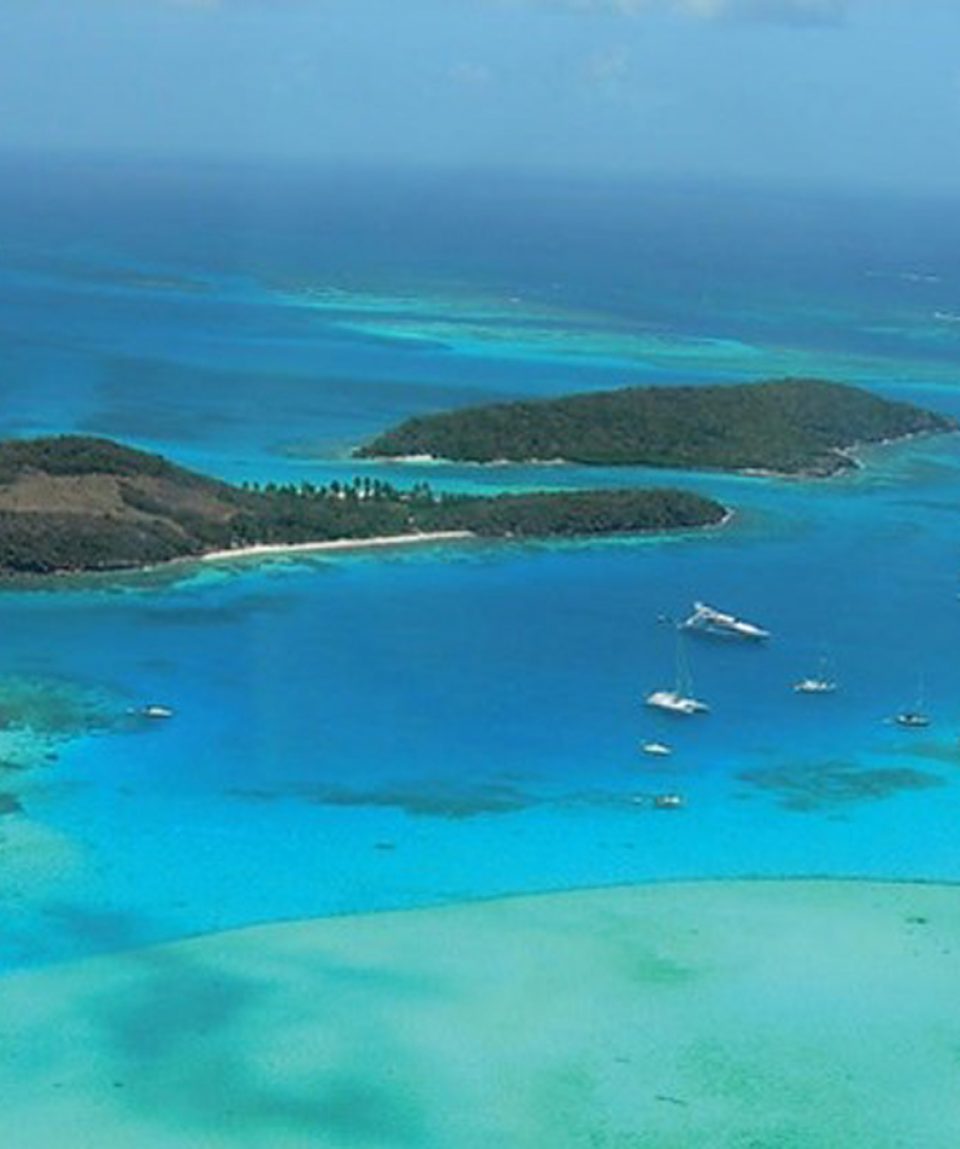 PEARLS OF THE CARIBBEAN
DATES: 2024 –Jan 20B; Feb 5B; Mar 21D; Nov 4C, 20C, 28C; Dec 29C
DURATION: 9 DAYS/ 8 NIGHTS
ROUND TRIP: FORT-DE-FRANCE
SHIP: LE DUMONT-D'URVILLE (D)/ LE CHAMPLAIN (C) / LE BELLOT(B)
FROM: $5,110
All Inclusive – Port Charges, Open Bar, Gratuities to ship crew, Shore Excursions
All about the PEARLS OF THE CARIBBEAN.
PONANT brings you an itinerary to the heart of the most enchanting islands in the Caribbean Sea. Board your modern Ponant small  (184 guests) ship for a 9-day cruise combining long stretches of white-sand beach, idyllic turquoise waters, and the laid-back island way of life.
Throughout your journey, you will benefit from an excursion included per person per port of call, to choose from a selection offered by PONANT. During this cruise, enjoy a nature hike in Syndicate from Portsmouth, appreciate the beauty of Les Saintes by boat and during a swim, or explore the town of Soufrière, between land and sea, on Saint Lucia. The diversity of experiences on offer promises you intense and varied moments.
From Fort-de-France, the capital of Martinique, you will set sail to Saint Vincent and the Grenadines and Bequia Island, the 'whale-hunting island', and its wild and unspoiled coastline. You will enjoy the lively atmosphere of Port Elizabeth, the island's main town.
After a call at Mayreau, your sailing yacht will anchor in the Tobago Cays National Park. This rosary of islands, bound together by the most beautiful coral reef in the West Indies, will reveal its incredible underwater wildlife and its secret coves.
You will then island hop gently towards Saint Lucia and its two majestic rocky peaks soaring straight from the sea, a unique location listed as UNESCO World Heritage site.
You will sail towards the enchanting setting offered by the island of Dominica – the Nature Island – before you finally reach Fort-de-France.
An experienced diving instructor is on board for the entire cruise, enabling you to safely enjoy swimming and scuba diving.
Expedition Highlights
A cruise into the heart of the idyllic West Indies, where an easy lifestyle is nurtured between the spicy flavors and flowery perfumes of the islands.
Make the most of an excursion included* per person per port of call during your cruise thanks to the selection made by our destination experts.
UNESCO World Heritage Sites: Morne Trois Pitons National Park on Dominica; Saint Lucia's rocky peaks
Relax in the heart of long white sandy beaches and multiple opportunities to swim in crystal clear waters.
Discover the Grenadine Islands, considered one of the world's most stunning archipelagos.
On Mayreau Island, private use of a beach for the day, including a barbecue
In Kingstown, the possibility of visiting the magnificent Botanic Gardens and enjoying a hike up the slopes of La Soufrière volcano, to its crater.
Exceptional seabed with possibility of seeing turtles, barracuda, spiny lobsters and parrot fish.
The incredibly charming Les Saintes archipelago, with its colourful houses, dreamy coves and green hills.
Possibility of diving (PADI Open Water Diver or equivalent) with an experienced instructor on board.
The tour package inclusions and exclusions at a glance
What is included in this tour?
Items that are included in the cost of tour price.
Included features:
 All accommodations, meals, and excursion described above
Gratuities to crew, guides and drivers on included excursions
Comprehensive 8-night cruise with all the amenities for which Ponant ships are famous.
All meals while on board the ship (from dinner on the day of embarkation to breakfast on the day of disembarkation)
Captain's welcome cocktail and gala dinner
"Open Bar" (pouring wines, house champagne, alcohol except premium brands… list available upon request)
Evening entertainment and events
Room service 24h (special selection)
Water sports activities (except scuba diving) using the ship's equipment, when permitted by local authorities and confirmed by ship Master according to safety and sea conditions onsite
Park entry fees into protected areas
Whats not included in this tour.
Items that are not included in the cost of tour price.
Airfare
Optional excursions
Personal expenses (such as laundry, telephone, Internet, etc.)
Travel Insurance
Pre- and Post-cruise programs
Day 1

FORT-DE-FRANCE, MARTINIQUE-EMBARK

Located on the western coast of Martinique, Fort-de-France will amaze you by the splendor of its bay, a magnificent cut-out in the coastline, considered as one of the most beautiful in the world. At the harbor mouth, on its strip of land, fort Saint-Louis overlooks the capital city of Martinique. If you climb up to it, you can see some breath-taking views. Saint Louis Cathedral and the Schoelcher library bear witness to a secular history, intimately linked to the island's story. Why not try some fresh coconut at the colorful Grand Marché. Two really pleasant places you can take a breather in, right in the heart of the city, are the garden of Balata and the Aimé Césaire park.

Day 2

PORT ELIZABETH, BEQUIA ISLAND

In the heart of the Caribbean, Bequia is the second-largest of 32 islands that make up the country of St Vincent and the Grenadines. You will love the lively and picturesque atmosphere of Port Elizabeth, the island's main town. From the port, a promenade lined with beautiful traditional houses, landscaped gardens and small restaurants runs along the shoreline. It leads to Princess Margaret Beach, a wild beach where Princess Margaret herself has stayed and which seems to emerge directly from the tropical forest. From rainforest to lush meadows and long stretches of sand, Bequia will offer you a natural setting that is conducive to lovely walks and to spending time on the Beach.

Day 3

MAYREAU ISLAND

Among the string of paradisiac islands with their sandy beaches that form the Saint Vincent and the Grenadines archipelago, Mayreau is the smallest. Its peaceful and idyllic atmosphere, far from the madding crowd, invites you to relax. On shore, enjoy a shaded and fully equipped beach from which to go snorkeling if you'd like to observe the colorful fish around the coral sitting at the foot of the rocks that stretch across the bay.

Day 4

TOBAGO CAYS

Scattered between St Vincent and Grenada, the Tobago Cays comprises five little islands: Petit Rameau, Petit Bateau, Baradal, Petit Tabac and Jamesby. This rosary of uninhabited cays in the southern West Indies is a marine park whose turquoise lagoons provide a home and safe haven for some outstanding marine fauna, including peaceful green turtles. Girded and united by a coral reef, these secluded islands are a peaceful paradise for divers, swimmers and snorkelers.

Day 5

KINGSTOWN, ST. VINCENT

KINGSTOWN, ST. VINCENT

Kingstown is the capital of Saint Vincent and the Grenadines, independent since 1979 but still a member of the British Commonwealth. Some of the 32 islands of the Grenadines are inhabited, like Mustique, some are not, like Tobago Cays. But they are all renowned for crystal clear, calm waters, and some of the best snorkeling and diving in the world. The Botanic Garden in Kingstown is the oldest of its kind in the Western Hemisphere and well worth a visit, as is Fort Charlotte, featuring panoramic views of the archipelago. La Soufrière, Saint Vincent's active volcano, dominates the northern end of the island, where it periodically erupts (most recently in April 2021), scarring the surrounding land with lava and ash.

Day 6

PIGEON ISLAND – SOUFRIÈRE, ST. VINCENT

Linked to St Lucia by a sand causeway, Pigeon Island has been a designated National Park since 1979. On this wild and pristine land, you will be inspired to take pleasant walks amid the tropical vegetation and through a magnificent tree-filled garden. You will also be irresistibly drawn to the two pretty little sandy beaches nestling on the southern side and bathed by crystal-clear waters. While snorkeling, be sure to explore the underwater world that is teeming with life, along the rocks lining this peninsula's coast. You will thoroughly enjoy the calm and beauty of this place, which is really conducive to simply relaxing.

Day 7

LES SAINTES

During the feast of All Saints in 1493, Christopher Columbus discovered this archipelago of nine islands that he named "The Saints". Today, only two of them are inhabited. Terre de Haut, in the east, is dominated by the Morne Mire hill; at the summit stands Fort Napoleon, paying homage to the islands' history. In the heart of the botanical garden, shared by iguanas and cacti, there is an exceptional view of the Baie des Saintes, one of the most beautiful in the world. The long shady beach of Pompierre, where it is forbidden to drop anchor, is a peaceful place for a swim, while Pain de Sucre Beach offers wonderful opportunities for snorkeling. On the island, don't forget to taste the local specialty, the "tourment d'amour", a cake made with coconut.

DAY 8

PORTSMOUTH, DOMINICA

With its mountainous terrain, vast tropical forest, hot springs, rivers and spectacular waterfalls, Dominica is undoubtedly the wildest island in the Caribbean. Protected by several national parks, this little-known land, located in the heart of the Caribbean Sea, between Guadeloupe and Martinique, will inspire adventure and exploration. During your port of call, do not miss out on discovering the enchanting landscapes of the Indian River: navigating through this dense mangrove, in which creepers, ferns, forest trees and giant roots are interweaved, is a magical experience, a fascinating voyage into the heart of an almost mystical natural universe.

DAY 9

FORT-DE-FRANCE, MARTINIQUE- DISEMBARK

Head to the airport for your flight home, or relax and spend a few more days in paradise!
LE DUMONT-D'URVILLE - LE CHAMPLAIN - LE BELLOT
Like all the other ships in the PONANT EXPLORERS series, these beautiful ships have been designed to provide absolute comfort for its passengers, even at the heart of the world's most remote and isolated regions.
Racy lines, state-of-the-art equipment, a refined design, a softly muted and at the same time convivial ambiance together with a deliberately restricted number of cabins all contribute to the modernity of this unique ship in the world of cruising.
You will encounter unique itineraries, calls inaccessible to large ships, chic and elegant yacht-like ambiance, refined and personalized service as well as gastronomic cuisine.
Fast Facts:
Length: 430 ft
Beam: 59 ft
Draft: 15 ft
Cruising speed: 12.5 knots
Guest decks:  5
Guest capacity (double occupancy): Up to 184 PAX
Normal crew size: 118
Gross tonnage: 9976 UMS
RESTAURANTS
Loyal to the great French tradition, the haute cuisine on board is worthy of the finest restaurants, where discreet, attentive service is the hallmark.
The Le Nautilus gastronomic restaurant
Towards the rear of deck 4 you'll find a panoramic restaurant large enough to accommodate all our passengers at one sitting. Offering a different concept than on our other ships, this space is open to the exterior and serves buffets of salads, desserts and cheeses. Our discreet and attentive staff provide a table service for hot meals.
Grill Restaurant
An exterior grill restaurant on deck 3 offering a relaxed ambiance and atmosphere:
PUBLIC AREAS
Main Lounge
Able to accommodate all our passengers at once for moments of shared conviviality, and as a venue for both daytime and evening shows and entertainment.
Panoramic Lounge
Library, internet desk, cocktail bar, live entertainment on selected evenings. Direct access to the panoramic terrace.
Wellness Area
Spa treatments, L'Oreal Paris hair salon, free access sauna and open gym
Pool deck
A swimming pool offering panoramic views and equipped with a counter-current system.  A pleasant, attractive sun deck.  An exterior bar and lounge equipped with armchairs and sofas
The Theater 
188-seat capacity, cutting edge audio and lighting technology and LED stage background wall enabling the projection of ultra-high resolution media.
ACCOMMODATIONS
A contemporary and warmly welcoming design –
All the 92 staterooms and suites are equipped with private balconies or terraces. Like the rest of the ship's spaces, they have been designed to be exceptionally open to the exterior. Brightness and radiance, discreet luxury, ethnic touches, contemporary design and unparalleled levels of comfort add the finishing touches to the all-round voyage experience.
Individually-controlled air-conditioning
Cabin layout: king-size bed, or twin beds, adjoining cabins available (children welcome)
Minibar
Flat screen satellite TV
Video on demand
Bose™ Bluetooth speaker
Desk with stationery
Electronic safe
Hermès® bath products
Dressing table and hairdryer
Bath robes
Direct line telephone
110/220 volt outlets
24hr room service
Inclusive Internet access Wifi
DELUXE STATEROOM
Area : 19 m²
Capacity :up to 2 passengers per cabin
DELUXE SUITE DECKS 3-6

Area : 27 m²
Capacity :up to 2 passengers per cabin (Deck 4 & 6; 3 passengers per cabin)
GRAND DELUXE SUITE DECK 6

Area : 45 m²
Capacity: up to 4 passengers per cabin
PRESTIGE DECKS 4-5

Area : 19 m²
Capacity: up to 2 passengers per cabin
PRESTIGE DECK 6
Area : 19 m²
Capacity: up to 4 passengers per cabin
PRESTIGE DECKS 5-6 SUITE
Area : 38 m²
Capacity: up to 4 passengers per cabin
PRIVILEGE SUITE DECKS 5-6

Area : 32 m²
Capacity: up to 3 passengers per cabin
OWNER'S SUITE
Area : 45 m²
Capacity: up to 4 passengers per cabin