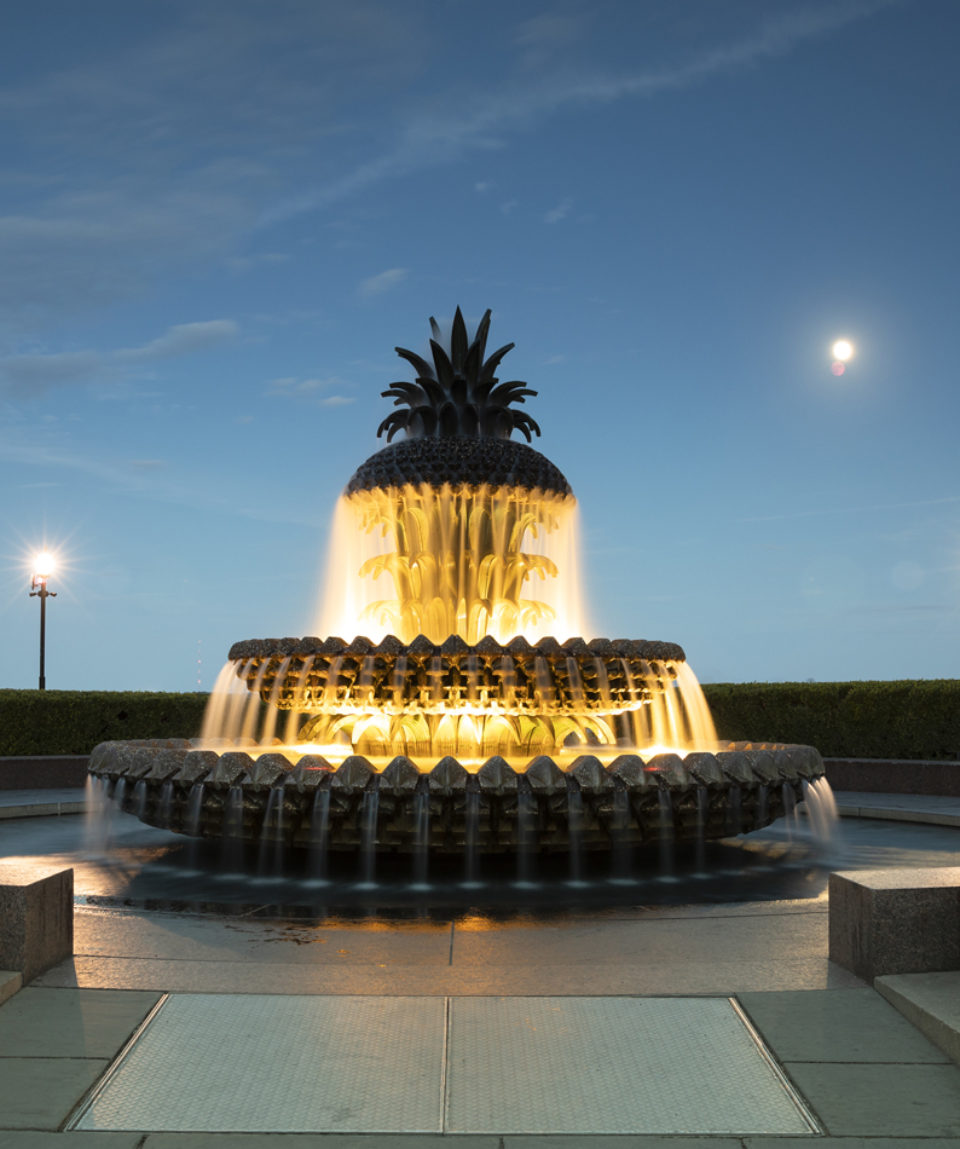 SOUTH COASTAL CHARM – Round-trip Fernandina Beach 
DATES:
2022: Feb 10, 20 | Mar 2, 12, 22 | Apr 1 | Nov 13, 23 | Dec 3, 13, 23
2023: Jan 2 | Feb 16, 26 | Mar 8, 18, 28 | Apr 7 | Nov 19, 29 | Dec 9, 19, 29
DURATION: 12 DAYS/11 NIGHTS
ROUND TRIP: FERNANDINA BEACH/AMELIA ISLAND
SHIP: VICTORY I
FROM: $4,699
Plus $359 Port Charges


All about the SOUTH COASTAL CHARM – Round-trip Fernandina Beach .
From the historic South to pristine beaches, a voyage from the Southeast coast to The Bahamas delivers just the right balance of excitement and relaxation. Charleston and Savannah offer a glimpse into coastal Southern living and architecture, while the islands of The Bahamas feature a tropical oasis just 50 miles from the U.S. coastline. On these incredible voyages, you will be able to enjoy included excursions that highlight each destination. Perhaps you have a specific interest that can be best served on a thoughtfully crafted premium experience.
HIGHLIGHTS:
Lighthouse Museum and the A.W. Jones Heritage Center
Beaufort National Cemetery
Acadia National Park
St. Augustine
The tour package inclusions and exclusions at a glance
What is included in this tour?
Items that are included in the cost of tour price.
Accommodations aboard ship
Included shore excursions
Onboard meals and entertainment
Pre-cruise hotel
Transfer from Pre-cruise hotel to the ship
House beverages, including liquor, wine, beer and soft drinks
Unlimited Wi Fi
Expert guides and lecturers.
Whats not included in this tour.
Items that are not included in the cost of tour price.
Gratuities for any ship staff and shore excursion personnel, such as tour guides or bus drivers.
Airfare
Port Charges
Premium spirits, wine and beer
Travel insurance
Post-cruise hotel, tours or transfers
Day 1

ARRIVE JACKSONVILLE, FL

Jacksonville, Florida is a major commercial port in the Southeast of the United States. Originally the home of the Timucua Native American Tribe, Jacksonville was the site of one of Florida's first European settlements. By 1822, Florida was under the control of the United States and the town was named after Andrew Jackson. Today, the city is home to many cultural institutions as well as both historical and art museums.

Day 2

AMELIA ISLAND (FERNANDINA BEACH), FL 

This Victorian-style seaport is the stomping ground of adventuresome legends. It tells tales of bootleggers and pirates, shrimpers and seamen. Downtown is an enchanting village that flaunts its historic district in rich, lovingly preserved architecture. Drink in some local spirit on an included visit to the Marlin & Barrel Distillery, with tastings and a behind-the-scenes look. The party continues at the Palace Saloon, and the Amelia Island Welcome Center and Shrimping Museum peer deep into the brine for insights on a crucial local industry.

Day 3

BRUNSWICK, GA 

In the anchor town serving the barrier Golden Isles, wander downtown Brunswick's charming streets, lined with colorful Victorian architecture and swaying palms side by side with mossy oaks. Watch shrimp boats unload their fresh fare at the docks, and sample their catches in a rustic seafood shack or an upscale gastropub. Across the Marshes of Glynn, "heavenly woods and glades" memorialized by poet Sidney Lanier grace unspoiled, unhurried St. Simons Island, where an included tour visits the Lighthouse Museum and the A.W. Jones Heritage Center. At the World War II Home Front Museum, gain a rare glimpse into life during that time as it was lived in coastal Georgia among three critical military facilities.

Day 4

SAVANNAH, GA 

A stroll through one of the Savannah's city squares provides the proper backdrop for a renaissance of emotion, and the collaborative efforts of its architectural artisans have inspired a Southern-gothic aesthetic different from that of any other place. This pedestrian-friendly city is where the little things – breweries and mustard-based barbeque, live oaks and lighthouses – come together to create a mighty experience. Be enticed by the bounty of the centuries-old City Market and explore history at Davenport House and other intriguing highlights on an included narrated tour through the cobblestone streets.

Day 5

CHARLESTON, SC 

Along the southern coast of South Carolina rests Charleston, boasting a unique blend of casual and sophisticated in the ever-present beauty of its blooming culture. This charming port features a maze of recreation ripe for travelers to navigate. Eyes light up at the spectacle of the candy-colored waterfront houses on Rainbow Row, and guests love surveying the ocean from the scenic seawall promenade of The Battery. These highlights and others make for an engaging included tour.

Day 6

BEAUFORT (PORT ROYAL), SC 

Beaufort blends Lowcountry lifestyle with coastal sightlines to craft a unique atmosphere. Antebellum architecture still stands, and reminds locals to embrace the Southern hospitality that their community was built upon. The sometimes-tumultuous history of this charming place comes alive at included tour stops such as the Santa Elena History Center, Beaufort National Cemetery and the local history museum. Embrace the present – and grab a few gifts – on a shopping trip downtown.

Day 7

JACKSONVILLE (ST. AUGUSTINE), FL 

Nearly five centuries have built upon one another to construct modern St. Augustine. The city is America's oldest, and embraces its connection to the past. Brick-lined streets, horse-drawn carriages and century-old buildings reflect the town's multicultural heritage. Its contrasts only enhance the experience; this old city gives way to a youthful aura – from a modern art encounter to a sip from Ponce de Leon's Fountain of Youth. This ever-popular vacation destination is alive with history, brimming with sightseeing opportunities and simply waiting to be explored.

Day 9

WEST PALM BEACH, FL 

From the historic charm of Clematis Street, with its boutiques, galleries, clubs and markets, to stunning public gardens and enriching museums, West Palm Beach beckons with eclectic architecture and a casual energy.

Day 10

FREEPORT, BAHAMAS 

Rainbow – laden waterfalls and underwater caves beg travelers to embrace a childlike wonder of the world. Wander through beachfronts dewed with tidal pools and sand ripples as polychromatic fowl fly overhead. Dive into cool water to explore the mind-blowing communities of coral reefs under the surface. Stories of sea life flow freely through Freeport, and today, you'll write your own.

Day 12

AMELIA ISLAND (FERNANDINA BEACH), FL 

As the journey concludes, there are additional opportunities for you to take in the seaport.
VICTORY 1 & 2
Victory I and Victory II – 
Agile and Elegant Small Ships, Perfectly Suited to Coastal Cruising
REFINED, SMALL SHIP EXPERIENCES
The indisputable joy of sailing is brought to life on the Victory I and II, agile small ships that easily navigate canals and locks, tranquil bays, and hidden ports where larger ships dare not go. Onboard, fresh, modern design tips its hat to our maritime past as spacious, open-air lounges, inviting dining venues, and generous windows ensure you never miss a chance to savor the view.
Classic private staterooms and elegant public spaces make the Victory I and Victory II feel like home away from home. Find comfort and peace of mind with electronic safes and individual climate control in each cabin. It's easy to unwind in provided robes and slippers, premium mattresses and 100% Egyptian cotton bedding. Keep up to date – or just entertained– with your in-room flat-screen television. Personal service and daily housekeeping caters to your preferences.
INTUITIVE & ATTENTIVE SERVICE
With a caring crew of 90 pampering no more than 200 guests, you'll feel at home from the moment you step on board. Whether it's a favorite cocktail served to you on deck, hot coffee delivered to your room,  or the delicate chocolate on your pillow ensuring sweet dreams, serving you is our pleasure. Throughout the ship, "free flowing" beverages are available 24 hours a day and 24-hour room service is just a phone call away.
ONBOARD SPECIALISTS & INCLUDED EXCURSIONS
Aboard the VICTORY I and II, you'll often travel in the company of engaging specialists focusing on areas such as: marine biology, naval history, ornithology and geology who share their expertise freely in presentations and impromptu discussions throughout your journey. In port, shore excursions with knowledgeable local guides provide meaningful opportunities to uncover the rich history, unique wildlife, and fascinating cultures of the destinations you visit.
Fast Facts:
Date Launched/Rebuilt: 1995/2015
Length: 286 ft
Beam: 50 ft
Draft: 13.5 ft
Tonnage: 4954 t
Cruise Speed: 12 knots
Total Staff: 90
Passenger Capacity: 200
Registry: Bahamas
Mast Height: 197 ft
Onboard Amenities:
Premium mattresses | 100% Egyptian cotton bedding
In-room electronic safe
Individual climate control
LCD flat-screen television (satellite)
Hair dryer and make-up mirror
Alarm clock
Ensuite telephone
24-hour room service
Bottled mineral water, replenished daily
"Free flow" beverage service
Complimentary unlimited WiFi
Daily housekeeping, nightly turndown
Certified medical doctor on board
Salon on board
DECK PLANS and CABINS
All accommodations are air-conditioned and fitted with TV, telephone, hairdryers, mini-fridge, central music, and public address system and safe boxes. The fully equipped bathrooms are finished with marble.
OWNER'S SUITE: This ocean-view suite boasts sweeping views, interior and exterior entrances, a semi-private terrace, one queen bed and one sofa-bed, a sitting area, a complimentary mini bar (restocked daily), an in-room safe, evening canapés, complimentary laundry service and fresh fruit daily.
335 sq. ft.
Semi-private terrace
Queen bed
Mini refrigerator
Interior and exterior entrances
Triple accommodation
Furnished sitting area with a sofa-bed and dining table
Deck 3
Category AA Stateroom: Enjoy an ocean view with direct access to the open-air deck and outdoor seating.
161 sq. ft.
Direct access to the open-air Promenade Deck
Queen bed or two single beds
Mini refrigerator
Writing desk
Deck 4
Category A Stateroom: This spacious ocean-view stateroom offers three windows from which to take in the ever-changing landscape.
185 sq. ft.
Queen bed or two single beds
Writing desk
Deck 3, Staterooms 349 and 350 and Staterooms 303 and 304
Category B Stateroom: This ocean-view stateroom provides sweeping panoramic views.
146 sq. ft.
Queen bed or two single beds
Deck 3
Staterooms 320, 322, 345 and 346 have fixed twin beds, and are not convertible into a double or queen bed.
Category C Stateroom: Enjoy your ocean view in this elegant stateroom.
152 sq. ft.
Queen bed or two single beds
Decks 2 and 3
Staterooms 211 and 213 are connecting
Staterooms 347 and 348 have fixed twin beds, and are not convertible into a double or queen bed.
Category D Stateroom: This ocean-view stateroom provides the perfect sanctuary.
158 sq. ft.
Queen bed or two single beds
Deck 1
Staterooms 103 and 104 have fixed twin beds, and are not convertible into a double or queen bed.
Category E Stateroom: Relax in the comfort of this ocean-view stateroom.
160 sq. ft.
Queen bed
Deck 1
Staterooms 101 and 102 have fixed queen beds.
DECK PLAN –