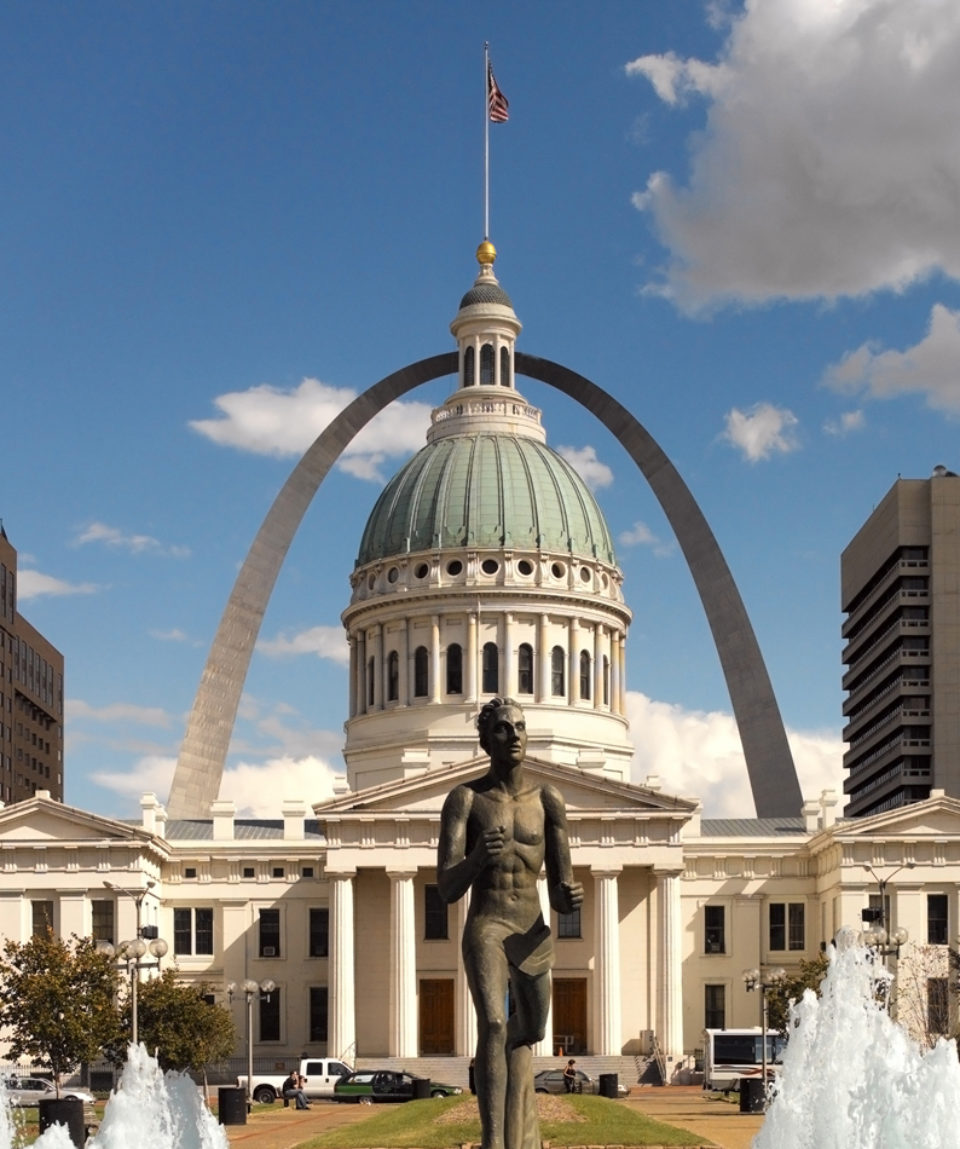 MARK TWAIN'S MISSISSIPPI ST. LOUIS – MINNEAPOLIS
DATES: 2022 – Jul 23, 30* | Sep 03, 10*, 17  :  2023 –  Aug 12, 19*, 26 | Sep 02*, 09
DURATION: 9 DAYS/8 NIGHTS
EMBARK: ST. LOUIS, MO (Alton)
DISEMBARK: MINNEAPOLIS, MN 9Red Wing)
*Reverse Itinerary
SHIP: AMERICAN DUCHESS
FROM: $2,099 + $199 Port Charges

All about the MARK TWAIN'S MISSISSIPPI ST. LOUIS – MINNEAPOLIS.
The Mississippi River stretches north toward country that's almost as wild and beautiful as it was during Mark Twain's lifetime. From St. Louis to Minneapolis, the journey through America is still enlivened by the coming and going of rivercraft. This luxury river cruise offers adventure, beauty and comfort to all who embark upon it. The Upper Mississippi River offers the opportunity to explore the territory that served as his muse.
Itinerary is also available the reverse direction, beginning in Minneapolis, and ending in St. Louis.
COUNTRIES: United States

RIVERS: Mississippi River
The tour package inclusions and exclusions at a glance
What is included in this tour?
Items that are included in the cost of tour price.
Luxury accommodations
Flat-panel screen that features in-house movies
Desk and sitting area
Bottled water replenished daily
Room service
Daily maid service
House beverages
Daily newspapers
Selected shore excursions
Whats not included in this tour.
Items that are not included in the cost of tour price.
Beverages beyond house beverages
Gratuities to crew and Cruise Director
Airfare
Items of personal nature, gift shop purchases
Pre and post cruise extensions and hotels
Travel and Emergency Evacuation Insurance
Premium Shore Excrusions
Port Charges – $199 per person
Day 1

HOTEL STAY IN ST. LOUIS, MO

Enjoy your complimentary stay at the pre-cruise hotel. The evening is yours to become acquainted with the city. Our Hospitality Desk will be located in the hotel, and our friendly staff can assist with everything from general questions about your upcoming voyage to reserving premium experiences. Both American Queen Steamboat Company and local representatives will be available to provide you with dining, entertainment and sightseeing options to maximize your time here.

Day 2

ALTON, ILLINOIS (EMBARK)

This adventurist's oasis is always welcoming to our guests – as dewdrops of watercraft greet them from the shorelines. Founded in 1837, Alton has preserved its small-town aesthetic, but mated it with the modern industry and art that birthed its contemporary ambiance. Cafés overlook limestone bluffs draped in greenery as breezes and birds alike whistle through the trees. Enjoy both the indoor and outdoor treasures that showcase the enchantment that this river town has to offer.

Day 3

HANNIBAL, MISSOURI

Hannibal could be described as ordinary, but the father of American literature would beg to differ. The town, with style and dignity, comes to life in the writings of Mark Twain. People, entities and livelihoods of Hannibal's past endure within the pages of masterpieces such as "The Adventures of Huckleberry Finn" and "Life on the Mississippi," and the town's preservation efforts allow our quests to step right onto the page where Twain left off. Today, the river stretches north toward country that's almost as wild and beautiful as it must have been then, and, still enlivened by the coming and going of rivercraft, this exuberant port marks the start of adventure for all who visit.

Day 4

RIVER CRUISING

Watch small river towns and lush landscapes slowly become lost in the horizon as sunlight plays upon the deck. Take hold of a literary classic, curl up on a plush chair in a cozy corner and relish in the moment of tranquility. Experience the fulfillment that river cruising offers.

Day 5

CLINTON, IOWA

At the height of its economy during the late 19th century, Clinton was regarded as the lumber capital of the nation. Today, agriculture plays a big part in Clinton's economy, which is visible in beautiful rolling fields filled in late summer with luscious, fresh harvest crops. Explore the history of this fascinating river town, and discover a lifestyle that will stand out from today's norm.

Day 6

DUBUQUE, IOWA

Explore Dubuque, the roots from which Iowa sprouted. It's brimming with opportunity for river travelers to experience an All America City. Check off your outdoor bucket list in the perfect nature getaway for any adventure, and explore historic districts peppered with pre-served history. From the architectural delight of Tiffany designed windows in St. Luke's United Methodist Church to the exhibits of the Dubuque Museum of Art, this city captures artistry. Victorian meets bohemian in this ever-growing Mississippi River gem that's sure to leave dazzling memories.

Day 7

LA CROSSE, WISCONSIN

This river town has a long-standing romance with the steamboat era, and as our paddle wheeler kisses its port, guests are welcomed by its eye-catching vistas and expansive waterfront park. Within its depths, La Crosse harbors a vibrant community; the cultural exchange among it and its six sister cities showcases a deep appreciation for enrichment through diversity. Influences from far-off destinations such as Bantry, Ireland, and Bavaria, Germany, woven into the history and charm of this scenic port, will certainly stir a traveler's soul.

Day 8

RED WING, MINNESOTA

Red Wing was included on National Geographic Traveler's list of the world's most historic places. The city offers endless opportunities to travel back in time and learn about settlers and pioneers who occupied the land before today, or admire the craftsmanship and creativity of local artisans of both the present and the past. A walk through the city streets showcases an array of elegant hanging flower baskets from which shades of red, purple, orange and pink drape. Also home to the famous Red Wing Shoes, this is a place you're going to love to explore.

Day 9

RED WING, MINNESOTA (DISEMBARK)

As the journey concludes, there are other opportunities for you to take in the town. Enjoy the city at your leisure or consider a transfer to the Minneapolis-St. Paul International Airport.
AMERICAN DUCHESS
AMERICAN DUCHESS
Spacious luxury awaits aboard the floating masterpiece that is the American Duchess. This boutique-style riverboat offers exquisite dining, beautiful decks and exceptional amenities. Her suites range from 180 to 550 square feet, allowing guests to stay in some of the largest accommodations on the rivers. Unique to the American Duchess are her Loft Suites, which feature two stories enhanced by floor-to-ceiling windows, two full bathrooms, a comfortable dining area, a beautiful lounge with a queen sofa-bed, a private balcony and an upstairs bedroom.
Combining the best of the old and the new, this beautiful lady epitomizes the grace and grandeur that have made cruising on the Mississippi River a cherished American tradition for more than two centuries.
DINING
Inspired by America's heartland and our Southern heritage, our menus showcase the varied cultural and culinary influences of our nation. In the elegant J.M. White dining room, any meal will keep you savoring the memory of the flavors and sharing your excitement for our excellent service – even after you leave the boat. If you are looking for a more casual atmosphere, the Front Porch Café is for you. Meals there feature favorite main dishes, such as roast prime rib alongside irresistible sides – roasted new potatoes, classic mac-and-cheese and fresh salads.
ENTERTAINMENT
Entertainment on the American Duchess is one-of-a-kind. Make plans to spend your evenings with nightly river cruise entertainment. Live entertainers will bring down the house in The Show Lounge. Catch world-class entertainment, relive a historical moment or hear a famous river tale originally told by Mark Twain. And be sure to bring your dancin' shoes to the Lincoln Library to enjoy a late-night live set by our talented musicians.
ENRICHMENT
Learn more about the region in which you are traveling with a number of enrichment programs we offer. See for yourself the highlights of each port that we visit on one of our guided Hop-On Hop-Off shore excursions, or elect to take part in one of our expertly designed premium experiences. And our onboard historians – we like to call them Riverlorians – provide interesting lectures on the history and culture that surrounds you as you roll down the river.
RELAXATION
The rhythm of the river is slow as a southern drawl that invites us all to take a deep breath and enjoy the simple moments. The Lincoln library is more than just a space to gather for morning coffee and your favorite book. And the Art Walk, a passageway alongside The Show Lounge, features a series of paintings by Claude Monet. It's the perfect place to soak up some beauty or simply curl up with a book in one of its window seats.