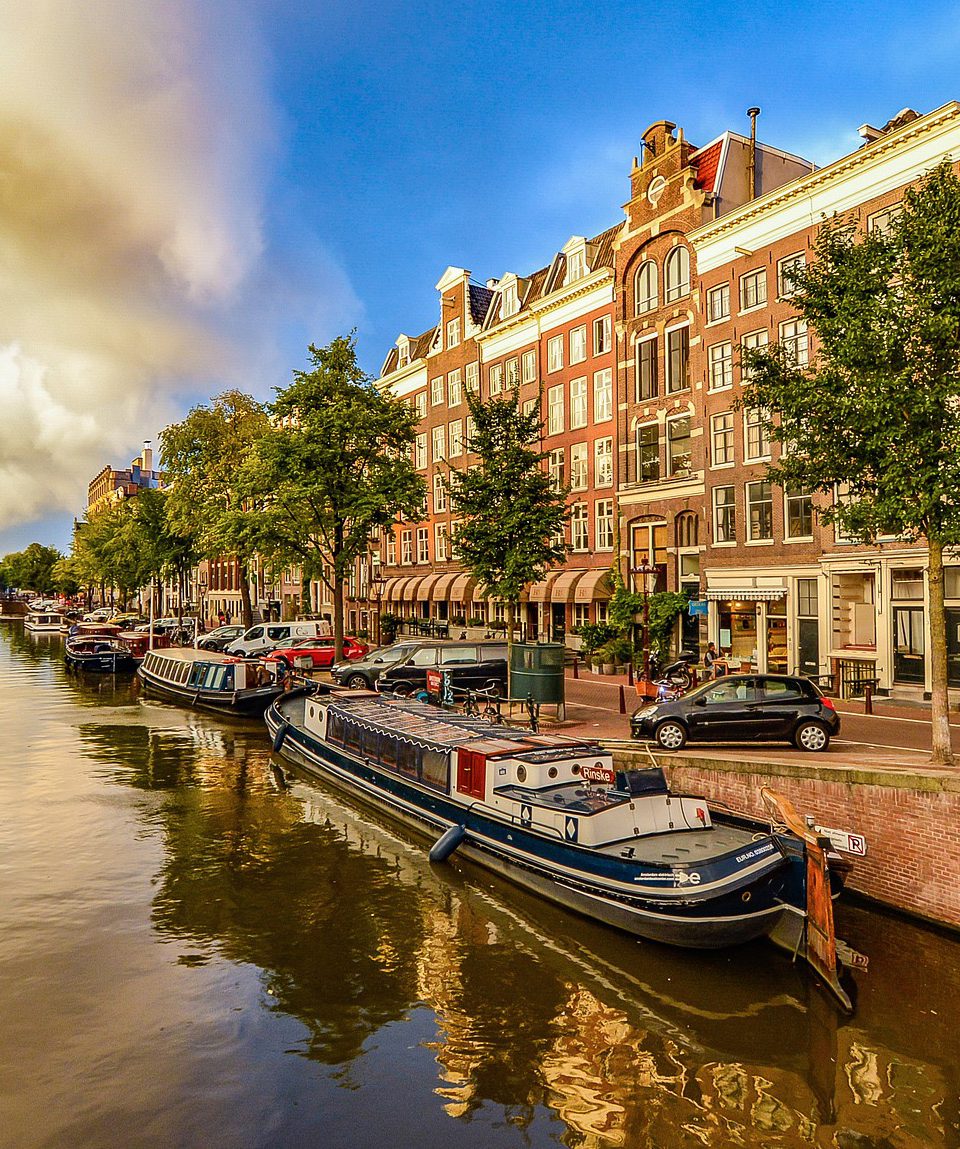 History, Art & Architecture along the North Sea
DATES: 2019:  24 August to 01 September
DURATION: 9 DAYS/8 NIGHTS
EMBARK:  COPENHAGEN, DENMARK
DISEMBARK:  HONFLUER, FRANCE
SHIPS:  LE DUMONT-D'URVILLE
FREE SINGLE SUPPLEMENT
All about the History, Art & Architecture along the North Sea.
Expressly for Americans. This voyage is an art connoisseur's dream, visiting some of the best museums in the world in the space of nine days, with a state-of-the-art five-star small luxury cruise ship as our means of transportation. Ponant Quintessential Art Theme voyages are designed to offer an in-depth experience of the art of a destination – both the works produced by artists from the region and the art collected in great museums. All Art Theme voyages feature special access to select collections, and all are accompanied by a renowned scholar/critic.
 We begin our journey in Copenhagen with a visit to the marvelous collection of modern art at Louisiana Museum, situated at water's edge with views of Sweden across the sound. Then transiting the Kiel Canal, we spend five days on the eastern shores of the North Sea exploring the great museums of Holland and Belgium.
During an overnight in Amsterdam, we will enjoy special access and a reception at the Stedelijk Museum of modern and conetmporary art.
Accompanying us will be Till-Holger Borchert, renowned art historian and Director of the Municipal Museums of Bruges, who will provide context for the paintings, sculptures and architecture we encounter as we enjoy special and exclusive access to these unparalleled collections.
COUNTRIES VISITED: DENMARK, NETHERLANDS, BELGIUM, FRANCE
QUINTESSENTIAL ART THEME
Highlights of this cruise:
Series of lectures and discussions with Till-Holger Borchert
Included pre-cruise in Copenhagen with visit to Louisiana Museum
Private after-hours tour and reception at the recently renovated Stedelijk Museum in Amsterdam

Specially designed optional excursions to:
Groninger Museum;
Rijksmuseum;
Mauritshuis;
Rubens' masterpieces in the Antwerp Cathedral;
Michelangelo's Madonna in Bruges
The tour package inclusions and exclusions at a glance
What is included in this tour?
Items that are included in the cost of tour price.
All accommodations, meals, and excursion described above
Transfers and luggage handling from Copenhagen airport to the hotel and from hotel to the ship
Gratuities to guides and drivers on included excursions
Comprehensive 7-night cruise aboard the deluxe Le Dumont D'Urville, with all the amenities for which Ponant ships are famous.
Transfer from Honfleur to Paris airports at the end of the cruise.
All meals while on board ship (from dinner on embarkation day to breakfast on disembarkation day)
Captain's welcome and farewell cocktail parties
One gala dinner
Open bar: select wines by the glass, house champagne, alcohol except premium brands (list available upon request). (Please note: Availability and brands vary according to ship.)
24-hour room service (special selection)
Evening entertainment and events
On selected cruises: lecturers, guides, naturalists, expedition leaders, special themes
Baggage handling from pier to the ship and vice versa
Gratuities to onboard crew, local guides, and drivers
Port and safety charges
Park entry fees into protected areas
Whats not included in this tour.
Items that are not included in the cost of tour price.
Travel Insurance
Airfare
Items of personal nature, gift shop purchases
Pre and post cruise extensions and hotels
Optional Excursions
Day 1

RRIVE COPENHAGEN, DENMARK

You will be met at the airport and transferred to the Hotel Phoenix Copenhagen in "Bredgade" – a part of the city known for high profile galleries and restaurants and within walking distance of the royal castle Amalienborg.

The afternoon is free to rest or to explore this corner of Copenhagen on your own. Connected to the far eastern side of Sealand island, a few kilometres away from the Swedish coasts, Copenhagen offers you the high color of Scandinavian capitals. You can discover the city's riches that weaves through the canal networks through the historical districts of Christiansborg and Nyhavn. Many palaces provide an apercu of Danish history. For eating, you can try out the smorebrod, a traditional dish composed of several kinds of smoked fish.

In the evening, gather with fellow travelers for a Welcome Reception at historic Odd Fellows Hall, where Till-Holger Borchert and our Tour Manager will introduce you to the program ahead.

Day 2

COPENHAGEN - EMBARK

After breakfast at the hotel, travel about 20 miles north to the Louisiana Museum of Modern Art. Founded in 1958, Louisiana has evolved into one of the premier museums of modern art in the world. Like MoMA in New York, the museum features a broad range of artistic genres, including architecture, design, photography and film. Explore the exhibits and the open-air sculpture garden. Enjoy lunch before returning to Copenhagen to embark Le Dumont D'Urville in late afternoon.

Day 3

CROSSING THE KIEL CANAL

Spanning one hundred kilometers, the Kiel Canal links the North Sea to the Baltic Sea, crossing the Jutland peninsula. It is the world's busiest artificial waterway.

Day 4

HARLINGEN, THE NETHERLANDS

Lying at the mouth of the Harinxma canal in the Frise province of the Netherlands, Harlingen has always had a very close relationship with the sea. Once a whale fishing center and today a port specialized in shrimp fishing, its dynamism has transformed it into a modern city which also offers travelers museums and sites of interest. The local museum, the Hannemahuis, is housed in an 18th Century dwelling and presents a collection of regional furniture and objects retracing the history of the city. The lighthouse and the city hall with their typically Dutch architecture also deserve a visit.

OPTIONAL EXCURSIONS AVAILABLE

Day 5

AMSTERDAM

Amsterdam is above all a city of water. Omnipresent, it guides the traveler's steps, from street to street, from canal to canal, its bridges seeming to bend their arches to form allegiances with him. Let yourself fall in love with the grace and romanticism that emanate from this charming scene. Known around the world for its museums and the finest collection of the Dutch and Flemish masters of the golden age, this city is home to many other treasures. Take a stroll through the old district or pay a visit to a diamond house – do not miss this "treasure chest" of the Netherlands.

This evening, attend a private, after-hours tour and reception at the recently expanded and renovated Stedelijk Museum, devoted to modern and contemporary art and design. In small groups led by museum staff, explore the core of the collection and enjoy a reception produced by one of Amsterdam's premiere caterers.

OPTIONAL EXCURSIONS AVAILABLE

Day 6

AMSTERDAM

OPTIONAL EXCURSIONS AVAILABLE

Day 7

ANTWERP, BELGIUM

Located in the Flemish region of Belgium, Antwerp is worth a visit for its remarkable architectural heritage. In this moderately-sized, cosmopolitan city, you will be able to stroll around the ancient city center, dominated by the most important monument in Antwerp, the Notre-Dame Cathedral, a UNESCO World Heritage site. The museums of the city retrace the history of Antwerp, including the home of Rubens, containing the works of the painter, and the Plantin-Moretus museum, a print works and publishing house that are UNESCO listed. From Grote Markt, the central square in the city, you will be captivated by the attractive sight formed by the unusual medieval architecture of the guild houses.

OPTIONAL EXCURSIONS AVAILABLE

Day 8

OSTEND, BELGIUM

Located on the Flemish coastline, half way between France and the Netherlands, the elegant city of Ostend is a favorite summer destination for Belgians. You can enjoy the "queen of beaches", a stretch of fine white sand punctuated by breakwaters, covered by the North Sea at high tide. The seafront boasts sumptuous facades from the Belle Epoque, such as Villa Maritza, which stands witness to this seaside town's rich past. Art amateurs will enjoy the excellent Kunstmuseumaan Zee, where a retrospective of Belgian art dating from 1830 is on display.

OPTIONAL EXCURSIONS AVAILABLE

Day 9

HONFLUER – DISEMBARK – TRANSFER TO PARIS

A treasure of the Côte Fleurie, Honfleur is located on the edge of la Crique de Rouen in Normandy. You will no doubt admire the historical ships moored in its old port. With its tall, slate-covered houses, the quays provide a great setting for a very nice walk. In the streets behind the harbor, you will see many timber houses. These picturesque places were the cradle of several pre-impressionist painters. You can see their works in the Eugène Boudin museum. Exhibited works represent scenes of medieval streets and the coastline as it used to be, as illustrated by the Butin beach and its lush green hillsides.

Transfer to Paris airport, or stay a while and continue your immersion in exploring fantastic art and museums! We can arrange both pre- nd post-cruise programs to suit your interests.
LE DUMONT-D'URVILLE
Premiering in June 2018 through Summer 2020, PONANT's six new luxury expedition ships will set sail to the world's most inaccessible locations and go further—where others do not go. The PONANT EXPLORER yachts, each measuring 430 feet in length, are designed for just 184 guests and served by 110 crew members. They feature innovative technology, elegantly-designed guest accommodations with private balcony, welcoming lounge areas that open to the outside, and an infinity pool. And, in a world exclusive, the PONANT EXPLORER yachts are the first ships in the world to be equipped with an underwater, multisensory lounge, called Blue Eye, located within the hull eight feet beneath the water line. Two large oculus windows provide views of the underwater marine life, and guests can also hear and sense this life through unique wave technology.
THE PONANT EXPLORERS
Le Lapérouse, Le Champlain, Le Bougainville, Le Dumont-d'Urville, Le Bellot & Le Surville
Ship Specifications
• Length . . . . . . . . . . . . . . . . . . . . . .430 ft.
• Beam . . . . . . . . . . . . . . . . . . . . . . .59 ft.
• Draft . . . . . . . . . . . . . . . . . . . . . . . .15 ft.
• Average cruising speed . . . . . . .12.5 knots
• Ice Class . . . . . . . . . . . . . . . . . . . . .1C
• Classification . . . . . . . . . . . . . . . .Bureau Veritas
• Flag . . . . . . . . . . . . . . . . . . . . . . . . .French
• Guest Decks . . . . . . . . . . . . . . . . .5
• Crew members . . . . . . . . . . . . . .110
• Guest capacity . . . . . . . . . . . . . . . up to 184 guests (double occupancy)
• Staterooms with balcony . . . . .88
• Suites with bay windows and terrace . . . . .. . .4
• Zodiacs  (Mark V HD) . . . . . . . .10 Zodiac craft
• Boston Whaler-type boats . . . .1
• Gross tonnage . . . . . . . . . . . . . . .9,900 UMS
• Stabilizers (2) . . . . . . . . . . . . . . . . 13.1 ft. long x 4.7 ft. wide
• Construction . . . . . . . . . . . . . . . . VARD, Norway
Public Areas
LOBBY
1,507 sq. ft.
Concierge lounge including reception and customer relations.
RESTAURANTS
• Panoramic Restaurant
2,798 sq. ft.
Inside capacity: 184 Outside capacity: 35
Main dining room for breakfast, lunch, and dinner serving French
and international cuisine. Cold buffet for salad, dessert, and cheese.
• Grill Restaurant
2,530 sq. ft.
Capacity: 70 (outside only)
Casual eating venue for lunch and dinner.
LOUNGES
• Main Lounge
2,153 sq. ft.
Capacity: 184
Accommodates all guests. Afternoon tea, lounge, live music, dance
floor, and cocktail bar. Access to outside pool area.
• Observation Lounge
Smaller lounge surrounded by windows with bar and library.
• Blue Eye Underwater Lounge
807 sq. ft.
Capacity: 30
Multi-sensory underwater passenger lounge, a world first.
• Pool area
Infinity pool, solarium, lounge chairs, bar.
MODULAR MARINA
Transforms to 3 positions:
1. Sun deck (when sailing).
2. Immersed connector port for disembarkation into Zodiacs,
SCUBA diving, or deep sea fishing.
3. Sea level for water sports including kayaking and stand up
paddle boarding.
RECREATION / RELAXATION
• Theater
Inside capacity: 184
Main venue for lectures and entertainment. State-of-the-art audio and video technology. LED wall behind stage for projection.
• Fitness & Spa/Beauty Corner
Fitness room with top-of-the-line equipment
Spa/Beauty Corner: hairdresser, massage rooms (3), Finnish sauna, sheltered terrace.
• Infinity pool with counter-current swimming.
• Internet corner, library, and art gallery.
• Infirmary staffed by a doctor.
Stateroom Amenities
• Glass door leading to private balcony
• Queen bed or twin-size beds
• Connecting cabins available
• Individually-controlled air conditioning
• Private bathroom with Hermès bath products, hair dryer, and bathrobes
• 110/220-volt outlets
• Direct-dial satellite telephone
• WiFi access
• Flat-screen satellite TV
• Movies on-demand
• iPod™ player
• Desk with stationery
• Mini-bar
• Safe
• 24-hour room service
OWNER'S SUITE
(484 sq.ft. + 328 sq.ft. private patio + Jacuzzi)
3 GRAND DELUXE SUITES
(484 sq.ft. + 328 sq.ft. private patio)
13 PRESTIGE SUITES
(409 sq.ft. + 86 sq.ft. private balcony)
4 PRIVILEGE SUITES
(344 sq.ft. + 86 sq.ft. private balcony)
5 DELUXE SUITES
(291 sq.ft. + 65 sq.ft. private balcony)
13 DELUXE STATEROOMS
(205 sq.ft. + 43 sq.ft. private balcony)
66 PRESTIGE STATEROOMS
(205 sq.ft. + 43 sq.ft. private balcony)